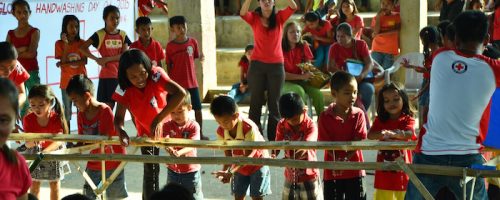 PHILIPPINE RED CROSS SOCIETY
Born officially in 1947, the Philippine Red Cross serves as an auxiliary to the government to provide relief, health and welfare assistance to the most vulnerable people in the country.
The National Society adopts a holistic approach to its humanitarian work and offers a wider array of services from preventive medicine to therapeutic counselling, to youth leadership. The National Society works in partnership with non-government agencies and with private groups to achieve effective networking and implementation of its services.
Launched in 2009, its ambitious volunteer programme, 'Red Cross 143', aims to train 1.8 million volunteers nationwide in community based disaster preparedness and response, as well as in first aid.
Philippine Red Cross Society
37 EDSA corner Boni Avenue, Mandaluyong City 1550
Document library - Philippines