143 on 143; 20 Days of Advocacy | 14 Nov – 3 Dec 2017 | Philippines
14 November , 2017 8:00 am

-

3 December , 2017 5:00 pm

UTC+7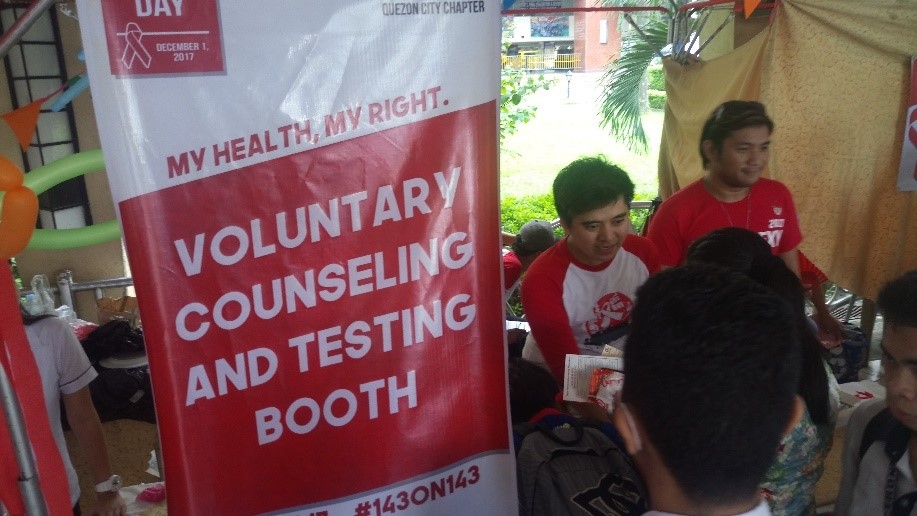 The 143 on 143; 20 Days Advocacy started last November 14 up to December 3, 2017 under HIV and Substance Abuse Prevention (HASAP) Project through support of IFRC. The four implementing chapters (Manila, Pasay, Quezon City and Rizal Chapter) initiate the implementation of the 143 on 143; 20 Days Advocacy in their area of concentration (Selected Site). The Chapters conducted a series of activities in community and school in by disseminating information focusing on HIV and Substance Abuse.
Drug Abuse Prevention Week is celebrated every third week of November pursuant to presidential Proclamation No. 124, dated November 26, 2001, and together with the World AIDS Day taking place on the 1st of December each year, this week provides an opportunity for people worldwide to unite in the fight against HIV, to show support for the people living with HIV, and to commemorate those who have died from AIDS – related illness.
The Red Cross 143 – CHV and Youth Volunteers will be the frontlines in implementing to school and communities. It provides capacity building activities that will enable implementers strongly advocate on HIV and Substance Abuse, as well as conduct referrals on appropriate agencies and manage coordination activities including establishing linkages on different related sectors.
Through the mobilization of RC 143 volunteers, it aims to reach the community and engage the Philippine Red Cross on its advocacy in spreading awareness and eliminate the social stigma, as well as discrimination among people living with HIV. Furthermore, part of this event that needs to be addressed are cases of substance abuse through the use of injecting drugs and consider as contributing factors in terms of mode of transmission of HIV.