CBDRR, SBDRR Refresher Training | 10-11 June 2019 | Bangkok, Thailand
10 June , 2019

-

11 June , 2019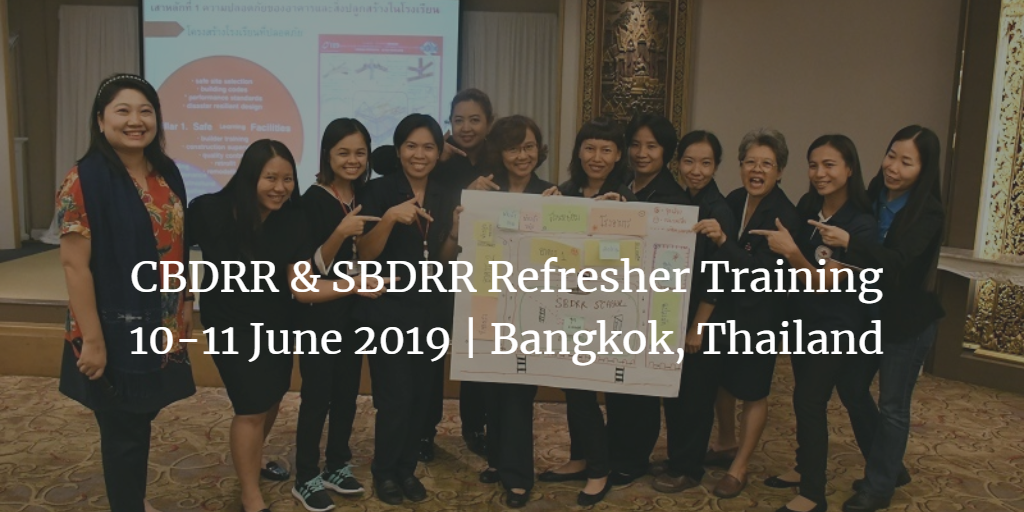 During the first implementation phase of "Enhancing Disaster Risk Reduction Capacity in Thailand" supported by USAID/OFDA from July 2016 to December 2018, 11 villages and 10 schools in 3 flood-prone provinces namely Angthong, Nakornnayok and Singburi were provided with both software (e.g. training on disaster management and simulation exercise) and hardware (e.g. first aid kit and CBDRR box). Before continuing the second phase which expands the implementation to 30 other communities across Thailand, it is recommended to organize a CBDRR-SBDRR Refresher Training in order to review the key concepts and approach as well as to encourage peer-to-peer learning among Health Stations across the country.
Objectives
• To review the key concepts such as Disaster Management, Community Resilience, CBDRR approach and School Safety Framework
• To share and learn from previous implementation in different provinces
• To review the workplan of CBDRR-SBDRR in OFDA phase 2
Training Documents:
Presentations
Day 1:
Day 2:
References
IFRC Framework for Community Resilience (2014)
IFRC Roadmap to Community Resilience (2016)
IFRC's Minimum standards for protection, gender and inclusion (PGI) in emergencies (2018) 
Glossary on Disaster Risk Management (in Thai) (UNDP and DDPM, 2014)
Community Based Disaster Risk Reduction (CBDRR) Guidelines for public (in Thai) (Thai Red Cross Society, 2015)
Comprehensive School Safety Framework (in Thai)
Event photos: Click here to view the album and here for the training report.