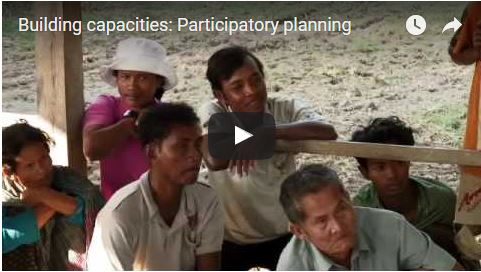 Purpose
This video is one of five documentaries created to illustrate best practices in building community and Red Cross and Red Crescent capacity in a variety of cultural contexts from Mongolia, Australia, Nepal and Cambodia.
Overview
To start a participatory planning process a local Red Cross/Red Crescent branch should organise a discussion with vulnerable groups. This should include local government and other organisations that can meet some of the needs of the people. From these discussions come ideas for services, offers for community help such as volunteers and locally raised funds. Once a programme is designed and implemented with community participation, the community should give regular feedback to the Red Cross/Red Crescent to ensure that the service meets their needs or to suggest how it could be improved.
In deciding its role to support the supply of clean drinking water, and other basic schemes, the Nepal Red Cross ensured that it closely consulted affected communities.
In Cambodia, where flood, drought, storm and fire are the most frequent natural disasters, the Red Cross uses participatory planning with communities affected by regular disasters to strengthen community capacities.
The Red Cross in Mongolia set up volunteer councils as a new way to listen to the needs of specific groups of people such as the youth, elderly and disabled.
In Australia the Red Cross decided to find ways to work with young people, to understand better their needs and vulnerabilities.
Usage: Guidance for project implementation, Training
Audiences: Volunteers; Youth
The video could be accessed from https://www.youtube.com/watch?v=2Bft-_gKvt8

Document Data
Publication date:
Status: Final Type: PDF Size (MB): Size: 2.63
You might be interested in these resources: