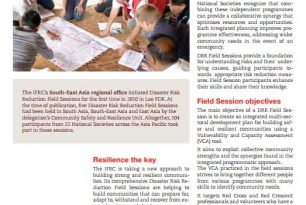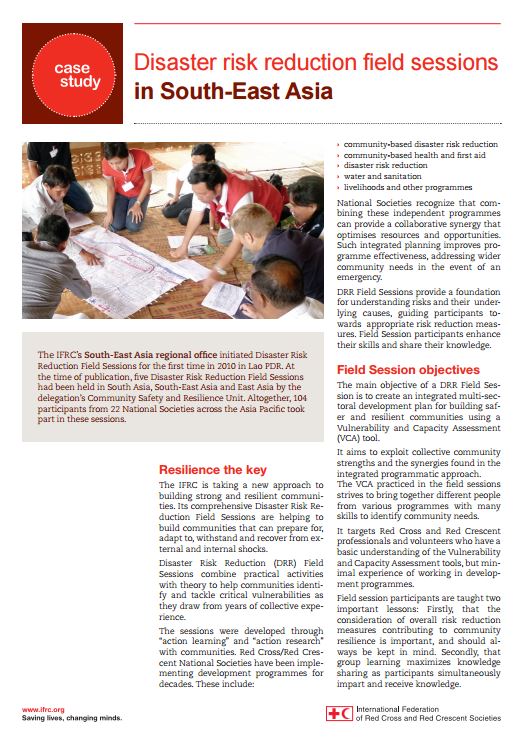 Purpose:
This document provides an overview of the disaster risk reduction field sessions conducted in Southeast Asia.
Overview:
A DRR Field Session is carried out over ten days. Participants spend three days in the field and seven days in the classroom. These ten days are made up of practical work, group activities and theory, in a workshop setting. The entire process promotes peer learning and enhances skills based on logic and reality.
There are two scenarios in every field session. The first is a case study and the second is a real situation – one that places participants directly in contact with a community that needs assistance. These scenarios are designed to test and sharpen a participant's skills and knowledge about:
comprehensive assessment techniques
collected information and their systematic organization
translating processes from vulnerabilities into potential capacities
developing related strategies, and writing a plan of action
Usage: Guidance for implementation
Audience: National Society staff and volunteers

No ratings yet.
Document Data
Publication date:
Status: Final Type: PDF Size (MB): Size: 4
You might be interested in these resources: