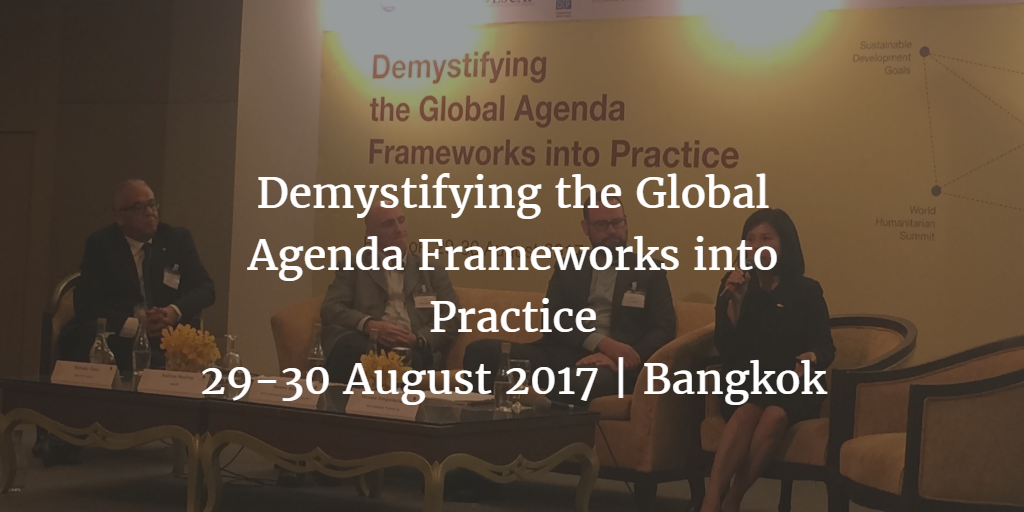 Significant progress has been made in disaster risk reduction, climate change adaptation, humanitarian response, and in development under the global frameworks that guide them. However, due to their respective mandates, government agencies have been working in silos towards reducing disaster and climate risks. The evolution of the global frameworks and creation of new ones calls for a universal and more comprehensive approach, which focuses on sustainability and resiliency. These global frameworks are considered as tools to support government agencies and relevant stakeholders on their progress towards sustainability and resiliency.
Asian Disaster Preparedness Center (ADPC), GIZ, UNESCAP, UNDP and the International Federation of Red Cross and Red Crescent Societies (IFRC) altogether in a partnership (partners), see this as an opportunity to develop a deeper knowledge on the key linkages within the global frameworks to ensure that the operationalization of these frameworks at the country- and local-level serves as a vehicle to bring about positive changes towards investment decisions and strengthened risk governance.
The partners aim to organize the event together with other partners, and bring all relevant stakeholders including governments, UN agencies, RCRC National Societies, Civil Society Organizations and the private sector to help guide an integrated and inclusive approach to building national and local resiliency capacities as an effective approach towards the implementation of global goals.
The 2-day forum aims to identify the challenges, linkages, and potential key entry points for integrating the Sendai Framework for Disaster Risk Reduction, the Sustainable Development Goals, Paris Agreement on Climate Change Adaptation, and the World Humanitarian Summit towards achieving a common goal of making communities resilient to disaster and climate risks in the Asia-Pacific region.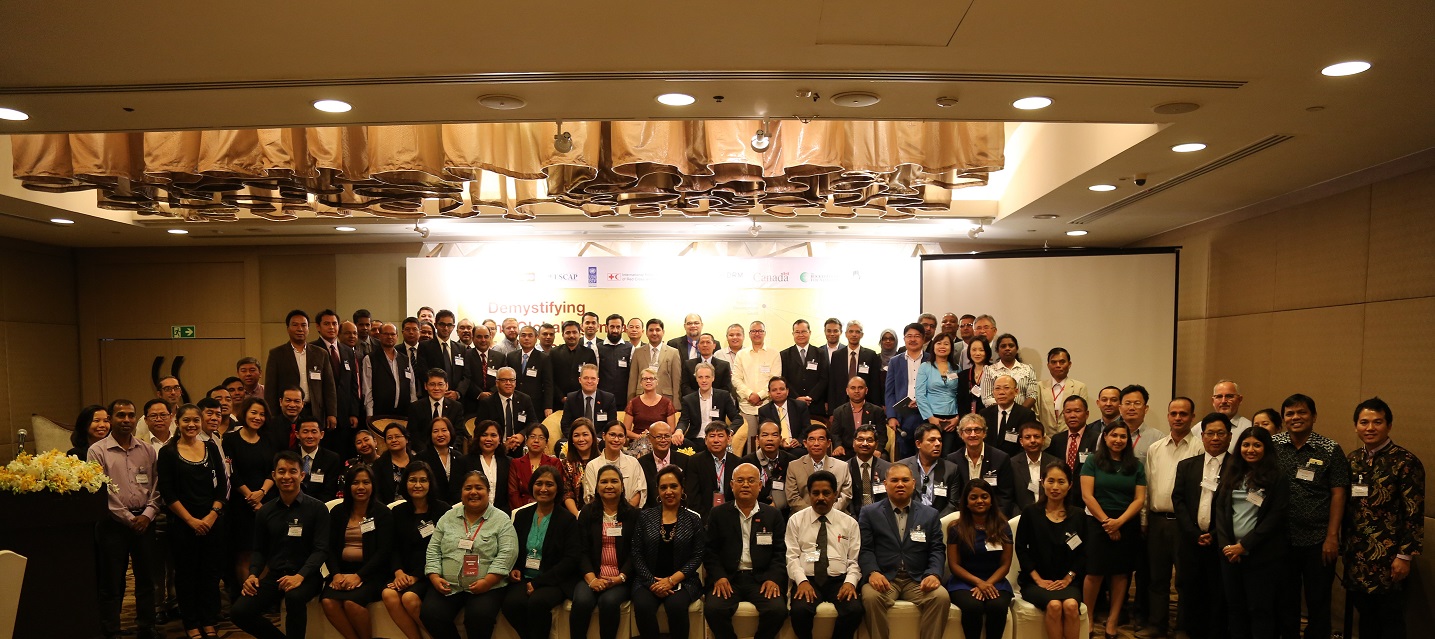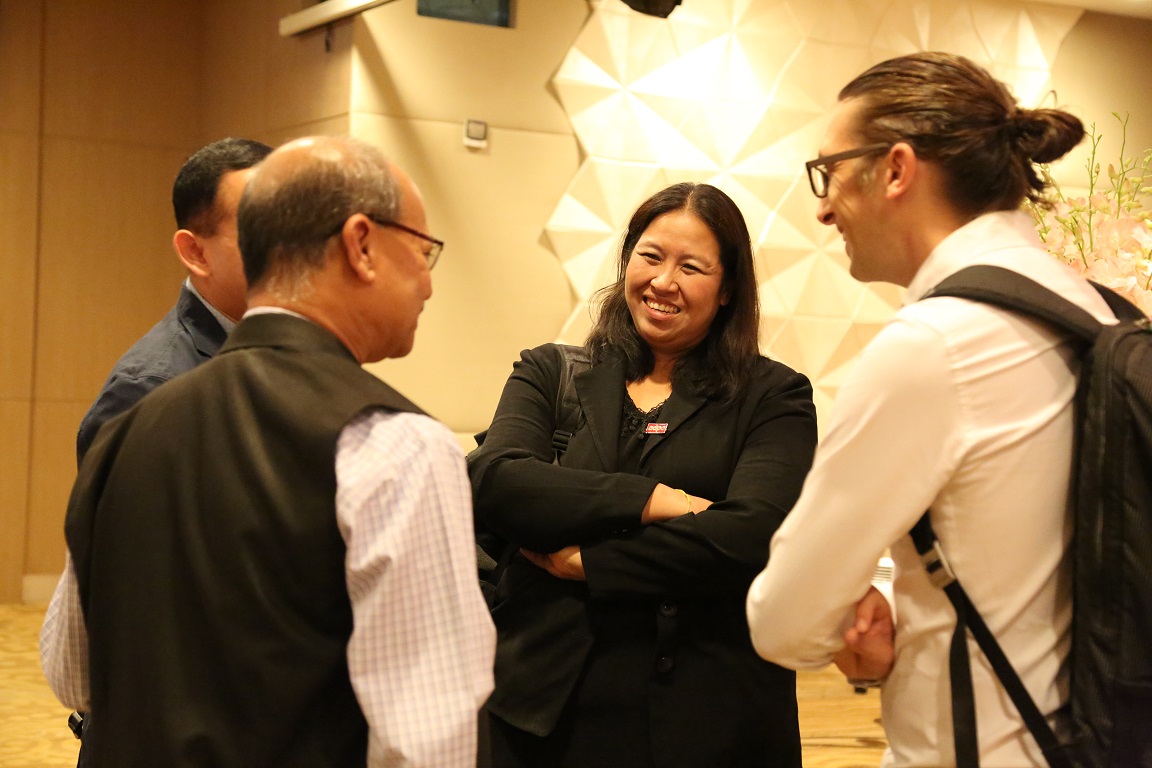 Marketplace (find some resources here)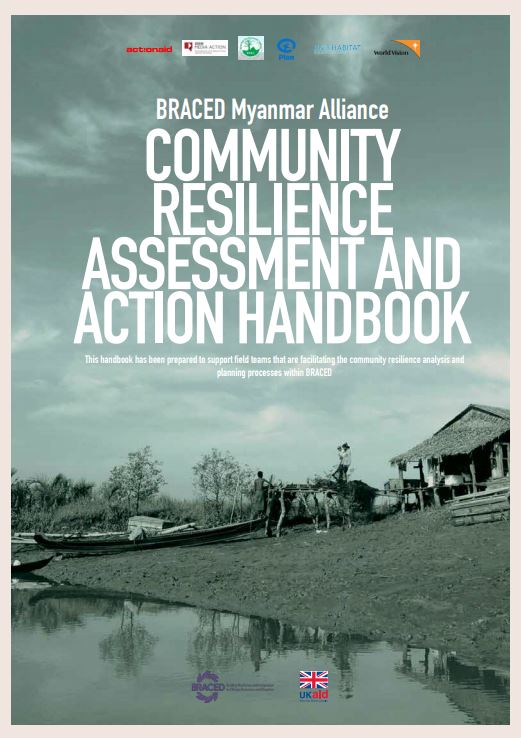 BRACED Community Resilience Assessment & Action Handbook
The Handbook has been written to support the field staff of the BRACED alliance partners when they are undertaking the critical community led work, however will also be relevant for other practitioners working in resilience The Handbook is structured around the BRACED Community Resilience Action cycle (see Page 7) and the Community Resilience Assessment Guiding Questions (see chapter 4). It offers suggested tools, and detailed guidance on using these tools, to assist with each stage of the process. It draws on established tools and methods and provides tailored context specific guidance in the context of Myanmar. The Handbook also provides guidance on using historic, current and future climate and weather information to support the community information. The resilience action cycle further presents checklists for screening prioritized resilience building activities to ensure they do no harm.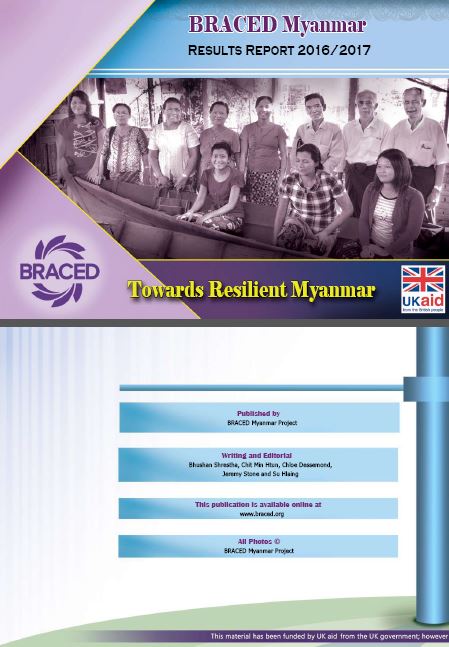 BRACED Myanmar Results Report 2016/2017
This report presents results achieved by the Building Resilience and Adaptation to Climate Extremes and Disasters (BRACED) Myanmar Alliance Project (2015 – 2017) project and its partners from January 2015 to March 2017 documented through a mid-line survey conducted in December…