Training of Trainers of Healthy Ageing | 13-15 June 2017 | Phnom Penh, Cambodia
13 June , 2017 8:00 am

-

15 June , 2017 5:00 pm

UTC+7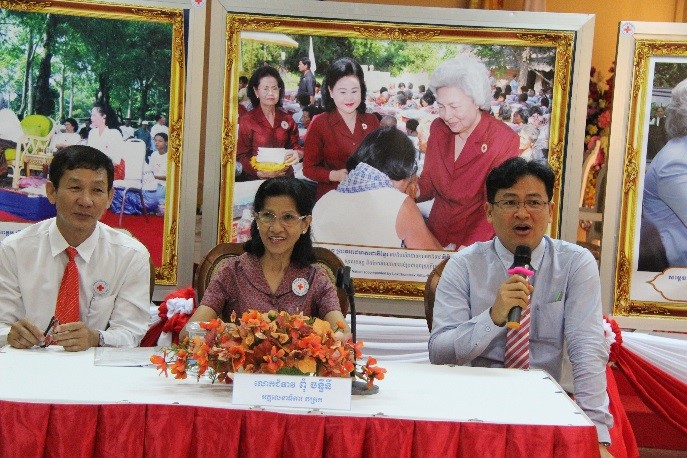 The first roll out of Healthy Ageing Programme in ASEAN: Cambodian Red Cross prepares for an ageing society and promotes Community Based Healthy Ageing in 25 provinces and pilot projects in three provinces, supported by IFRC in partnership with Pfizer Inc. in 2017.
There are 34 participants (Male 14, Female 20) from 25 provincial red cross branches and two Thai Red Cross representatives participating in this training course. The peer-to-peer facilitation team consists of two specialists from Bulgarian & Mongolian Red Cross National Societies with the technical support from IFRC Bangkok and Geneva.
Cambodian Red Cross National Society is the third country in the world to show the leadership and the commitment in implementing "Community Based Healthy Ageing Programme" after Montenegro, and India. IFRC supports National Societies to play a key role in promoting healthy ageing which contributes to the World Health Organization's (WHO) Global strategy and action plan on ageing and health , which focuses on five strategic objectives:
1). commitment to action on healthy ageing in every country;
2). developing age-friendly environments;
3). aligning health systems to the needs of older populations;
4). developing sustainable and equitable systems for providing long-term care (home, communities, institutions);
5). improving measurement, monitoring and research on healthy ageing.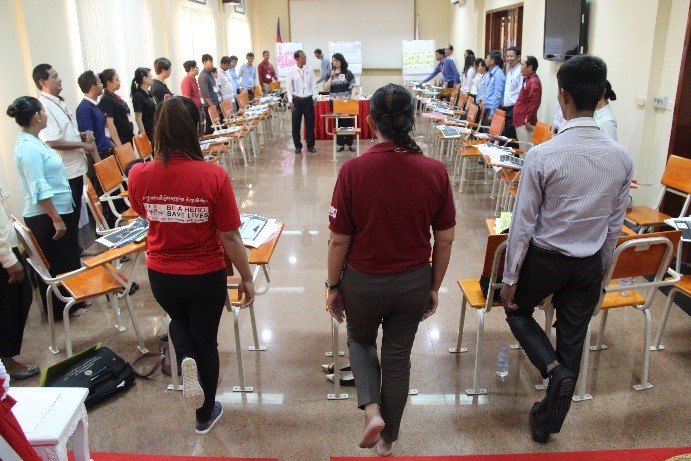 This 3-day training of trainers (TOT) held in Phnom Penh highlights the life course approach, healthy ageing determinants and evidence-based behaviour change theories. The toolkit includes content on noncommunicable diseases, risk factors such as falls and social isolation, healthy eating, physical activity, lifelong learning and plan of action as well as tools which provide guidance and activities to help people pursue healthier lives and enable active ageing with dignity and a better quality of life.
After this TOT training, the pilot projects in three targeted provinces – Kampot, Svay Rieng and Prey Veng will be implemented the project activities to improve the quality of life of Cambodia elderly people in rural community about 500 persons. Moreover, 90-100 Red Cross volunteers will be trained on Healthy Ageing, 18 outreach education sessions on NCD and health promotion in targeted communities at Buddhist pagodas will be conducted by trained volunteers, 3,000 healthy ageing booklets will be produced, and at least 2 case studies and stories and project review and lessons learnt reports will be developed.
See also the Cambodian Red Cross website link, IFRC website link and the report of the event.
See related resources:
See also: