Migration and more broadly human mobility remains one of the biggest global challenges facing States and the Red Cross Red Crescent Movement today. Without sufficient legal and humanitarian protection, migrants are often "living at the margin of conventional health, social and legal systems", more likely to face increased vulnerability and subject to abuse and exploitation.
The rapidly growing magnitude and complexity of the migration phenomena requires urgent and coordinated action from the Red Cross Red Crescent Movement, governments and humanitarian actors. The International Federation of Red Cross and Red Crescent Societies (IFRC) works as part of a global team to support and facilitate the dynamic work of 11 local Red Cross and Red Cross Societies.
Through its auxiliary role to authorities, the Red Cross Red Crescent is well positioned to support improvements in labour laws, policies and programmes for labour migrants and expatriate workers and ensure that they are able to access basic health and welfare services while addressing cultural and language challenges, discrimination and violence related issues. Learn more about IFRC global work in migration here.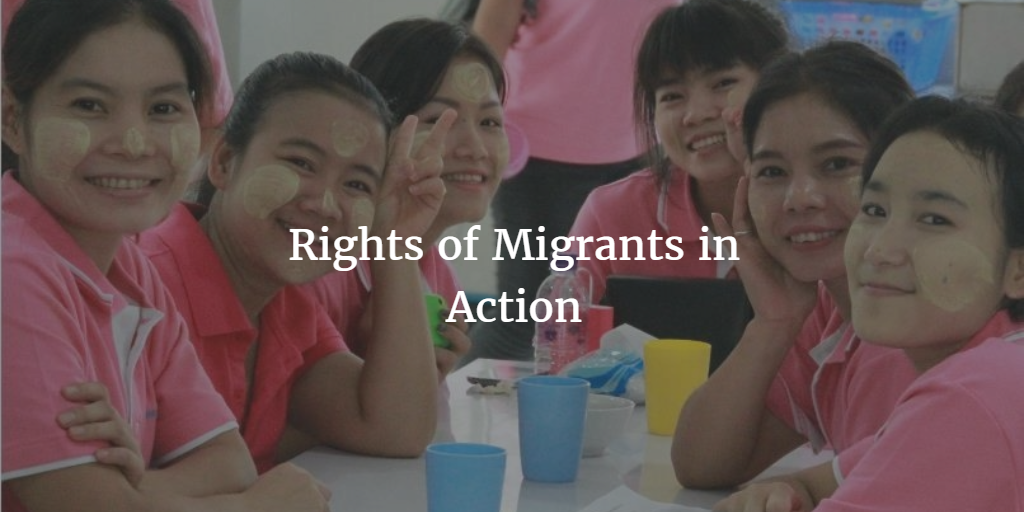 Click to link to FedNet page on Asia Pacific Migration Network, log in is required.
Guiding Documents and Updates
IFRC developed its Policy on Migration in 2009 after the adoption in 2007 by the International Conference of the Red Cross and Red Crescent of its Declaration "Together for Humanity" which included a section on humanitarian concerns generated by international migration (See Resolution).
These publications provide brief information on migration in the region as a result of shared efforts conducted by International Federations of  Red Cross and Red Crescent Societies, National Societies at a local, national and regional level.