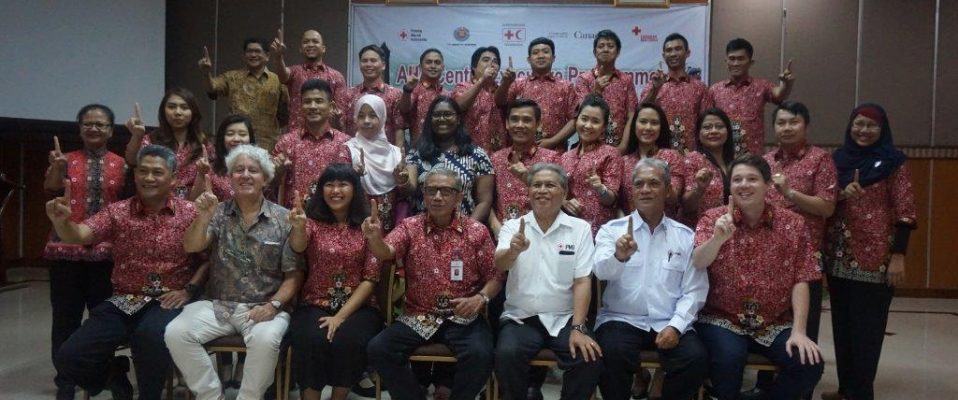 The AHA Centre Executive (ACE) Programme aims to provide capacity building for professionals from National Disaster Management Offices (NDMOs) of ASEAN Member States who wish to pursue a career in disaster management. It offers select group of NMDO staff the opportunity to further develop their professional knowledge, skills and experience in regional cooperation on disaster management by exposing them to various settings in which they work with and learn from key partners including the United Nations and other international organizations such as the International Federation of Red Cross and Red Crescent Societies (IFRC).
The programme also serves as a platform to develop strong inter-governmental network to strengthen regional cooperation. Funded by the Japanese Government and other partners, the programme seeks to generate a pool of disaster management champions across ASEAN. ACE Programme was carried out successfully in 2014, 2015 and 2016, with different sessions held in Indonesia, New Zealand and Japan including a substantial period based within the AHA Centre in Jakarta. The fourth cohort is due to start its training in March 2016.
IFRC has been identified by the AHA Centre as one of the key resource organizations for some modules of the course, given its expertise in international disaster management, emergency shelter, disaster law and logistics.
Training and Reference Documents