Cross-Border Contingency Planning: Enhancing Cooperation between Red Cross National Societies of Thailand and Lao PDR | 15-17 August 2017 | Nongkhai, Thailand
15 August , 2017

-

17 August , 2017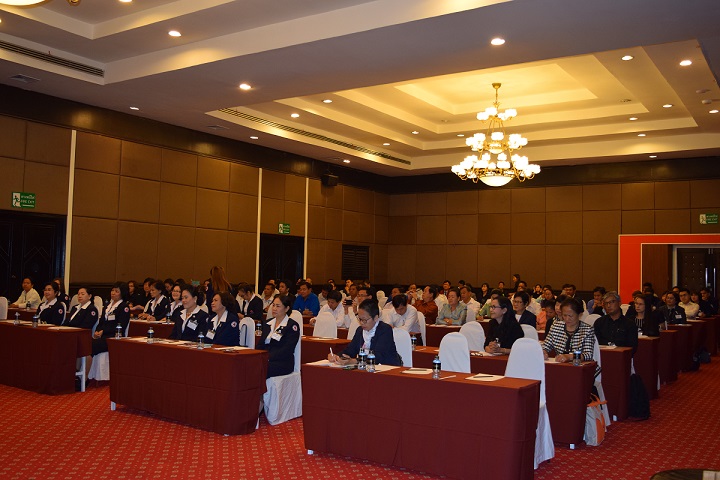 Neighbours across the Mekong river, both Lao PDR and Thailand frequently experience floods, storms, droughts, heatwaves and other meteorological events that can have a devastating impact on the most vulnerable populations and their livelihoods.
To better respond to future disasters, almost hundred participants from the Red Cross National Societies of Laos and Thailand as well as the Department of Disaster Prevention and Mitigation and Department of Health from both sides of the river came together to discuss about common and potential risks, scenarios and the development of contingency plans.
During the workshop, the participants discussed the ways to minimize the impact of disasters through coordinated scenarios as well as response and preparedness plans.
"This workshop helps us to understand each other's strengths and weaknesses as well as the opportunities to work together in the most sustainable way. Thai Red Cross would like to build on this and further replicate with other neighbouring countries in the future", said Mr. Sawanit Kongsiri, Assistant to Secretary General of the Thai Red Cross Society.
"This is also a golden opportunity for our branches to exchange their direct contacts and coordinate at branch level to effectively mobilise resources to respond to future challenges", added Mr. Thongphachanh Sonenasin, Vice President of Lao Red Cross Society.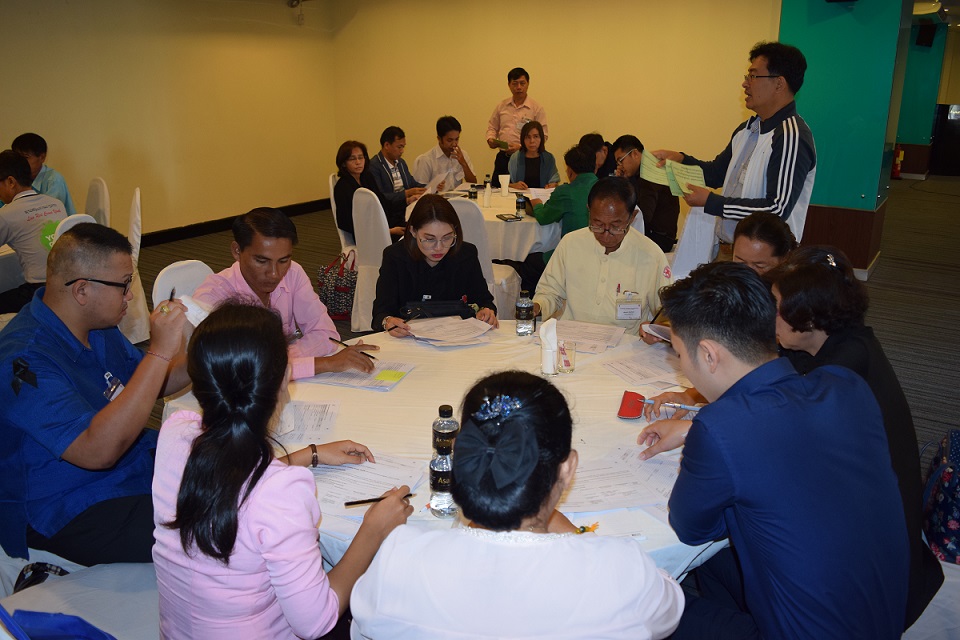 Based on the existing information collected before and during the workshop, three different disaster scenarios were developed. Supported by range of facilitators, the participants then discussed contingency planning in regards of those scenarios, aiming to prepare both National Societies at various levels to better respond by making decisions in advance about the management of human and financial resources, coordination and communications procedures, and being aware of a range of technical and logistical responses.
"As the role of Red Cross is to support government during disaster, it was a good practice to bring various stakeholders to discuss these plans. It is important to have good coordination mechanisms between Red Cross Chapter and government agencies", said Ms. Naowarat Akepapan, Uttaradit Red Cross Chapter President, Thai Red Cross Society.
Concluding the workshop, both Red Cross National Societies agreed to encourage and support cross-border cooperation at branch level through exchange visits and capacity building for effective disaster response and preparedness as well as health and care. It was also agreed that among several branches from both sides, pilot initiatives will be started to build a model for future replication.
A total of 74 respondents completed the final evaluation where it captured their feedback and comments. Figure 1 shows that most of participants had a positive feedback about the contingency plan workshop with overall satisfaction at 81.08% and contributed in improving their knowledge at 81.08%.  74.32% said that the technical and practical aspects planned well. In fact, 80 % felt that the team of facilitators was qualified. For quality of working group, management and logistics and hotel facilities, the respondents were satisfied at 81.08%, 78.38%, and 81.76% respectively.
Related documents: Agenda, concept note and report

[an error occurred while processing the directive]