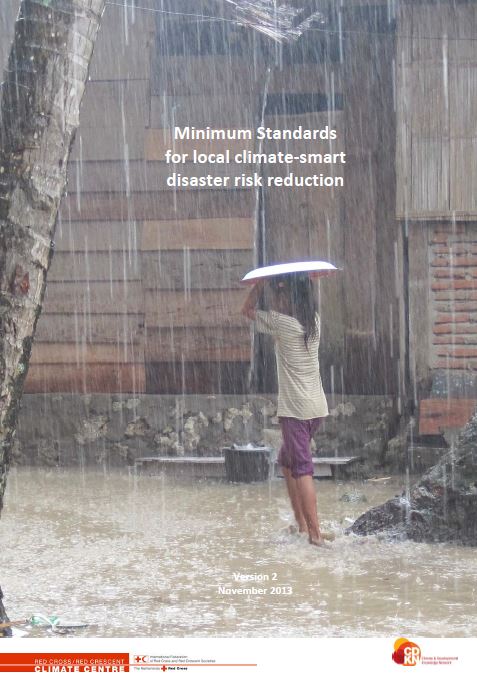 Purpose
This document developed as a practical checklist to help local community leaders and disaster risk reduction (DRR) practitioners ensure their risk reduction efforts are climate‐smart and contribute to climate change adaptation. The minimum standards are presented in two tables. Each minimum standard is supported by practical 'actions' to guide implementation.
Overview
Table 1 outlines minimum standards for implementation of climate‐smart DRR activities at community level.
Table 2 outlines minimum standards for national and provincial civil society organisations (CSOs) – or relevant local government authorities – to support communities which implement climate‐smart DRR activities.
Usage: Guidance for project implementation
Audiences: Technical staff

Document Data
Publication date:
Status: Final Type: PDF Size (MB): Size: 0.74
You might be interested in these resources: