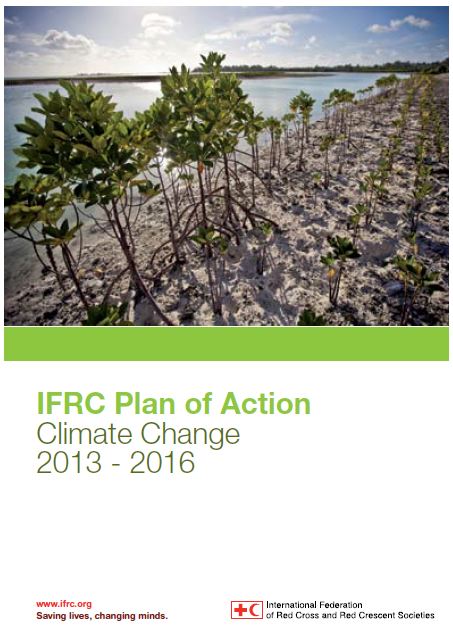 Purpose:
This plan of action outlines the priorities and plans of IFRC in integrating climate change  issues into its programmes, policies and operations. The IFRC Plan of Action aims to:
provide a clear vision on the IFRC key priorities for building community resilience to climate change;
identify key objectives and activities needed for scaling up work on climate change in the next 5 years; and
provide an overall framework to increase coordination and knowledge sharing within IFRC.
Overview:
Key priorities for IFRC work on climate change in the coming years will be:
Climate-proofing IFRC programmes and operations
Strengthening community preparedness and response capacities, with a specific focus on community-based early warning and monitoring systems
Scaling up public education and awareness activities on disaster risk reduction and climate change to build capacities at both NSs and community levels
Increasing engagement with national level planning, in particular with reference to the NAP process, and ensure that information collected through VCAs (Vulnerability and Capacity Assessments) are fed into national/local planning
Promoting the sustainable use of natural resources and rehabilitation of the environment to increase resilience of livelihoods to shocks and reduce risk.
Usage: Guidance for project implementation
Audience: National Society Leadership, Technical staff, Communication staff

Document Data
Publication date: January 1, 2013
Status: Final Type: PDF Size (MB): Size: 0.36
Tagged in:
You might be interested in these resources: