In Southeast Asia, the term 'community safety and resilience' refers to the integrated approach of the three main activities of National Societies: disaster management, health and organizational development/youth.
The Resilience House describes how all sectors and cross-cutting components in our work fit together to support safer and resilient community in Southeast Asia. The Resilience House model was proposed by the Southeast Asia Regional Community Safety and Resilience Forum in 2014 with the support of IFRC. The model is flexible and evolves following the growing experiences of the National Societies of this region in line with IFRC Framework for Community Resilience.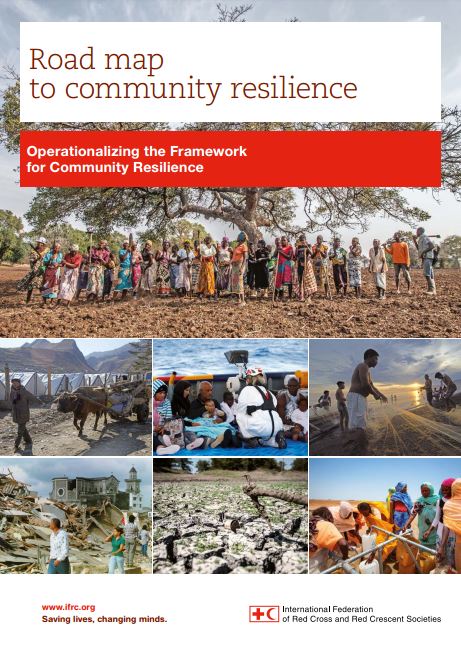 Road Map to Community Resilience: Operationalizing the Framework for Community Resilience
The Road Map provides step-by-step guidance on how to operationalize the International Federation of Red Cross and Red Crescent Societies' Framework for Community Resilience (FCR). It will help you coordinate programme teams in your National Society or branch and work alongside other stakeholders to enable communities to become more resilient in the face of threats.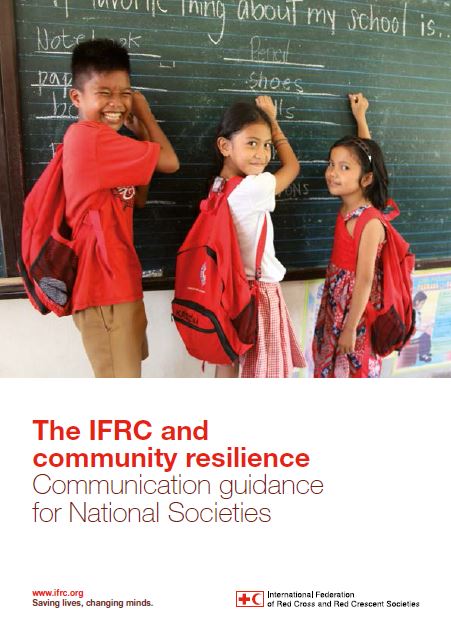 IFRC and community resilience: Communication guidance for National Societies
The guidance explains the IFRC's definition of and approach to building community resilience, sets out key messages, and suggests how to communicate the rationale for promoting community resilience to a broad audience. The document draws on the IFRC's Framework for Community Resilience and the strategy behind the One Billion Coalition for Resilience.

The resilience house below shows how each of the sectors and cross-cutting elements interact to support community safety and resilience.
Community Resilience and Social Capital
The goal of community-based approach is community resilience. In the practical work of the Red Cross/Red Crescent, a community is spatially defined – it concerns a village or a ward. This definition is handy and sensible, as natural hazards are similarly bound by geography. Yet, a community is so much more than just individuals residing beneath each other. It includes intangibles such as a sense of belonging, relations between these individuals, organisation, support and trust. This report is about the "so much more": social capital – the 'glue that holds people together'.
Document library - Community Safety and Resilience