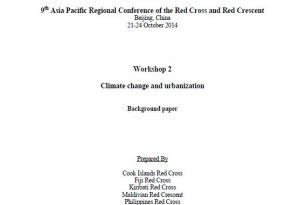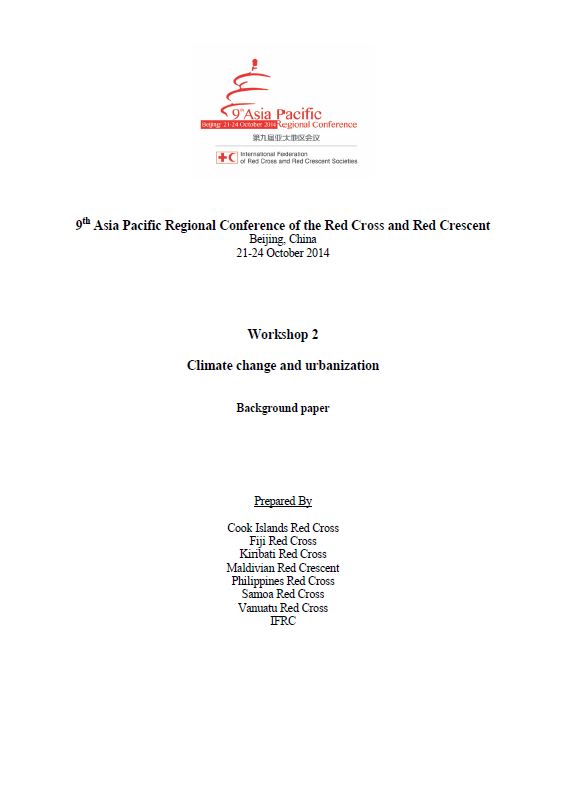 Purpose:
The background paper seeks to inform the position of the IFRC on the key priority areas of intervention in the coming years in the field of climate change and urbanization to ensure that future evolving risks are effectively integrated into resilience building activities.
The paper was prepared for 9th Asia Pacific Regional Conference of the Red Cross and Red Crescent, Beijing, China, 2014.
Overview:
The document outlines:
Brief description of the background to this issue in the International Federation
Current situation/activities of the National Societies in respect to the topic
Strengths, Weaknesses, Opportunities, Threats analysis from National societies on the issue
Reflections and lessons learned
Looking into the Future
Usage: Policy reference
Audience: National Society Leaders and Managers

No ratings yet.
Document Data
Publication date: October 24, 2014
Status: Final Type: PDF Size (MB): Size: 0.1
You might be interested in these resources: