International Volunteer Day Community on the Go by Singapore Red Cross | 4 December 2016 | Singapore
International Volunteer Day (IVD), usually held every 5 December around the world, is aimed at recognising the role of volunteers in uplifting the humanitarian agenda.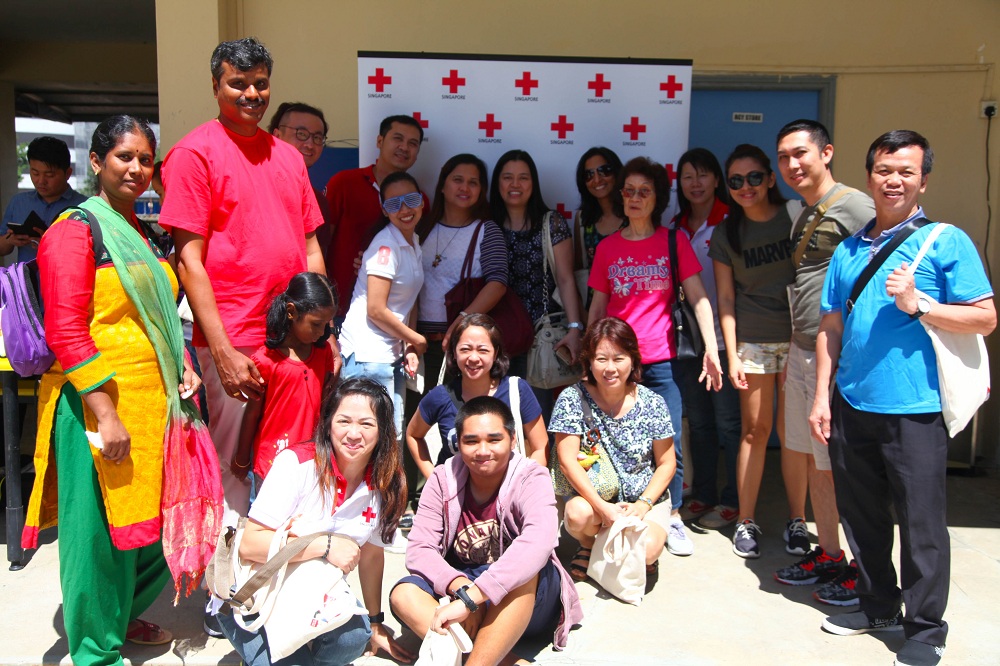 On 4 December, Singapore Red Cross (SRC) commemorated International Volunteer Day (IVD) by creating awareness and re-acquainting volunteers and members with the local humanitarian services of the Singapore Red Cross. Volunteers learnt about SRC's FoodAid, TransportAid, ElderAid and Red Cross Home for the Disabled.
Themed "Community on the Go!", this year's IVD saw volunteers from different walks of life gathering at Red Cross House. They later visited the Red Cross Home for the Disabled (RCHD) at Lengkok Bahru and Red Cross Training Campsite (RCTC) at Jalan Khairuddin. For the volunteers, it was an opportunity not only to learn more about SRC, but to interact with fellow volunteers.
At the first stop at RCHD, the volunteers received a tutorial on how to make towel lollipops. They also enjoyed signing their names on the banner with the "C.L.A.R.E. @ Tampines" printed on it. C.L.A.R.E, which stands for Community-Led Action for Resilience, is one of SRC's flagship services that mobilises volunteers to care, befriend, and build resilience amongst the vulnerable members of the community. One of the ElderAid volunteers present at the event was 43 year-old Mrs. Ravis Cherry Tan. She has been volunteering for almost three years. She is as dedicated a volunteer as she is a dedicated wife and a mother.
The last stop for the day's tour was at the RCTC. The campsite is used as a platform for the youth to learn, interact, and bond with each others. It is also used to host leadership and instructor training programmes. At the site, the volunteers were treated to a sumptuous spread and photo opportunities, much to the delight of those who brought their families along.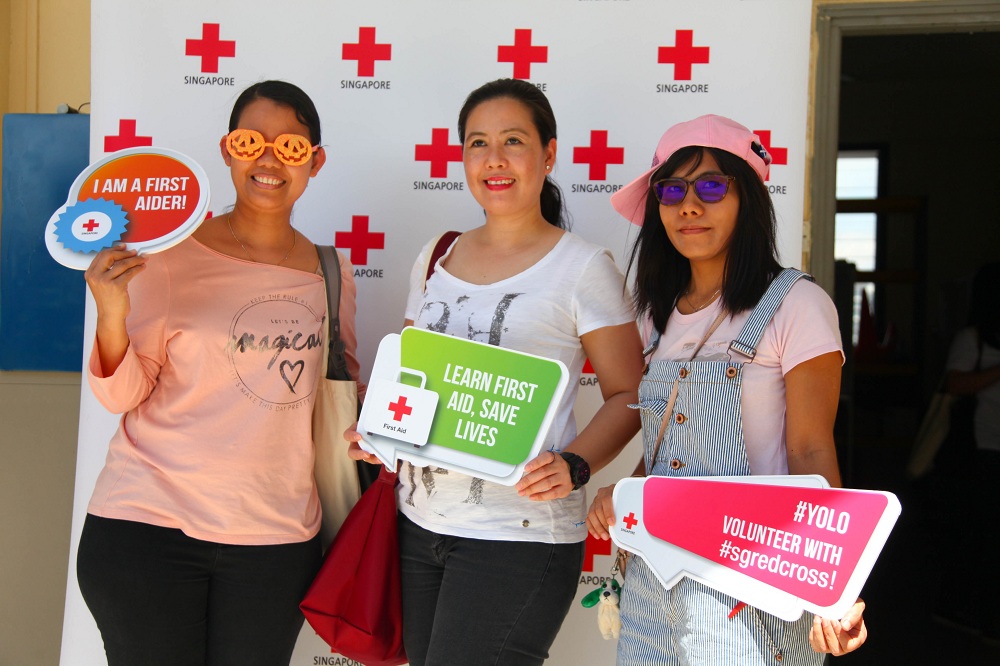 Fifteen year-old Siva Arunachala, who attended IVD with his father, a long-time volunteer, was clearly pleased with the event. He had visited the campsite as a Red Cross Youth, where he learnt first aid. He looks forward to more volunteering opportunities with the Red Cross, such as blood donation drives.
Another volunteer who was very happy to be part of this year's IVD was Johnson Ong, 53. When asked about what motivated him to start volunteering, he said that he has passion for helping people.
Veteran volunteer, Tang Chun Tuck only had good words to say of Johnson, "He doesn't do it (volunteering) alone, he does it with other people. He inspires and encourages others to do it too."
An inspiring man himself, Chun Tuck shared he has been serving the Red Cross since he was twelve years old. Now 64, Chun Tuck said that he still wants to donate blood. However, he comically lamented, "My blood is too old. We want more young blood!"
It was indeed a fun-filled day for the volunteers: a special day for the people who are always on the go, and whose happiness lies in serving the community.