ASEAN Youth Regional Workshop for the development of Youth Development Index | 28-29 November 2016 | Jakarta, Indonesia
28 November , 2016 8:00 am

-

29 November , 2016 5:00 pm

UTC+7
IFRC representative and the SEAYN chair (Mr. Novey Robert Dolde, Philippines Red Cross Youth Council President) were invited to attend the Regional Workshop for the Development of ASEAN Youth Development Index (YDI) from the ASEAN Secretariat in Jakarta, Indonesia from 28-29 November 2016. The main objectives of the workshop were:
To present, gather and validate data by the ASEAN consultants for the first ASEAN YDI report.
To review and finalize YDI framework, domains and indicators.
To develop national YDI and ASEAN YDI report outline.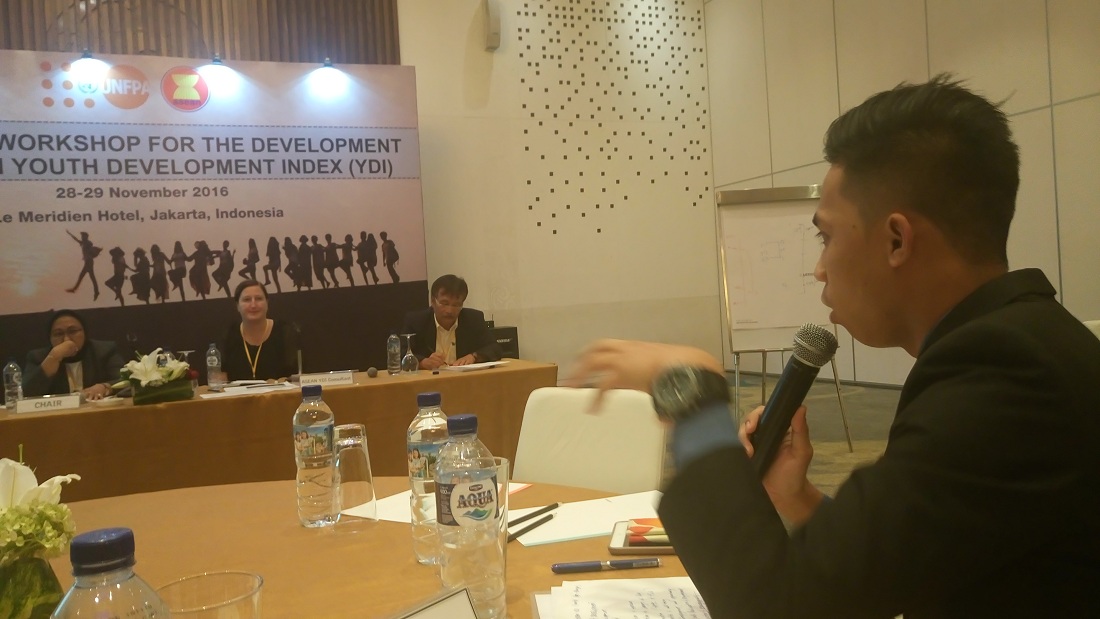 IFRC shared relevant experiences and suggestions on the development of ASEAN YDI. One of main outcomes of the workshop was that IFRC became a key stakeholder to the ASEAN Youth development together with the ASEAN Member States (AMS) and relevant UN organisations such as UNICEF, UNFPA and UNESCO including UNV.
IFRC will be the attending the next Senior Officials Meeting on Youth (SOMY) to finalise the first YDI report. IFRC and SEAYN Chair proposed some more practical key indicators to the Domains and Indicators developed by the ASEAN consultant to be included in the ASEAN YDI report.