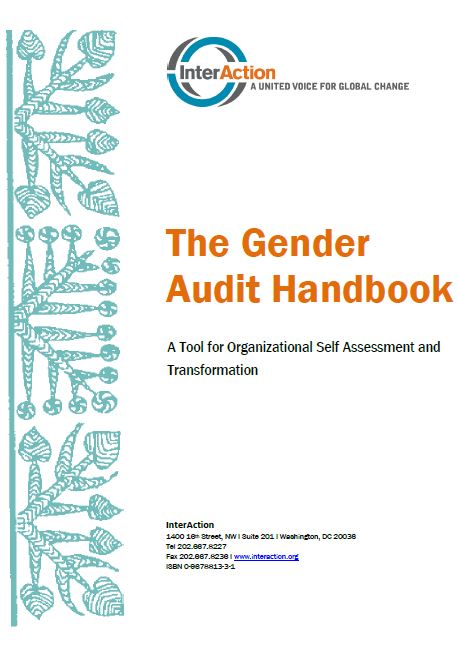 Purpose
The Gender Audit is a self-assessment tool for identifying staff perceptions regarding how gender issues are addressed in programming and in internal organisational systems and activities. It is also a process for creating continuing gender-action planning, and to identify challenges and opportunities for increasing gender skills and organisational equality.
Overview
The Audit is organised into four steps:
Preparing your organisation to carry out a Gender Audit: first, you need to gain support from senior leadership; second, you need to tell organisation staff what the gender audit is about and what steps are involved, including the benefits to the organisation and timeline; third, you need to develop a plan for communicating each step of the audit process to organisation staff.
Surveying staff to uncover their perceptions regarding gender equality in the organisation and programmes: conduct the survey using the Gender Audit questionnaire. There is a choice of two survey instruments: a long or short version.
Conducting focus groups to develop an organisational vision of gender equality: This is the point where a focused review by staff of the results of the questionnaire takes place. These conversations provide the basis for identifying actions that need to be taken to promote gender equality.
Creating your organisation's Gender Action Plan: The primary output of the Gender Audit is a detailed Gender Action Plan that builds on the organisational strengths you have identified through the survey and focus group conversations.
Usage: Monitoring and evaluation
Audiences: Technical staff; Gender and diversity practitioners
[Accessed: 18th July 2016]

Document Data
Publication date:
Status: Final Type: PDF Size (MB): Size: 3.66
You might be interested in these resources:
Framework on integration of priority cross-cutting themes: Violence prevention, gender equality and beneficiary accountability