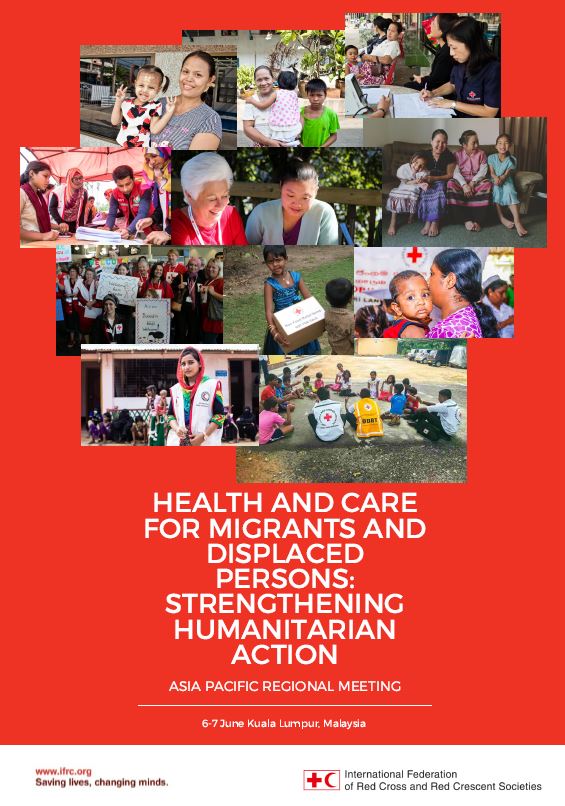 This report summarizes the Asia Pacific wide regional meeting on health and care for migrants and displaced persons, taking place in Kuala Lumpur, Malaysia, on 6-7 June, 2017.
The Regional Meeting brought together 71 participants, from 26 National Societies, including 18 National Societies from the Asia Pacific region. The Meeting also brought together a number of migration and health experts from external partner organisations, including from the United Nations High Commissioner for Refugees (UNHCR), International Organisation for Migration (IOM), the International Planned Parenthood Federation (IPPF), the Secretariat of ASEAN, the European Union and the United Nations Population Fund (UNFPA). The Meeting was also supported by the technical expertise of IFRC and ICRC colleagues from across the Asia Pacific region, and from Geneva.
Read more about the event here.

Document Data
Publication date: September 1, 2017
Status: Final Type: PDF Size (MB): Size: 1.7
You might be interested in these resources: