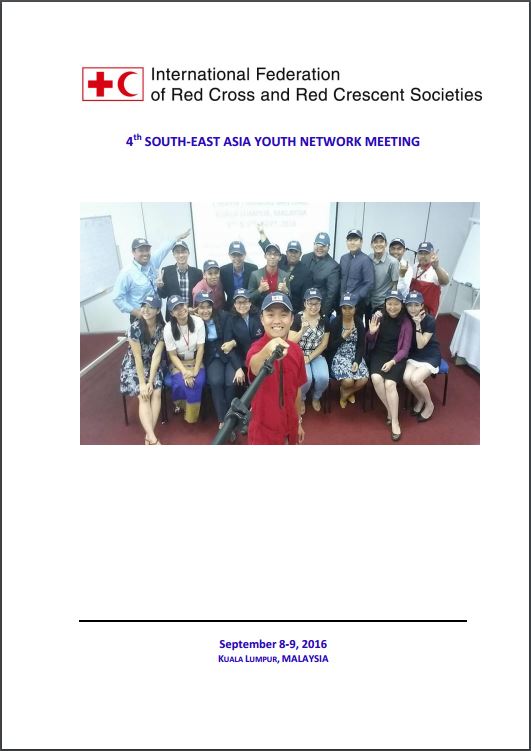 Action plan 2016-2017 was developed with four categories:
Advocacy
Youth and volunteer management
Youth empowerment Programme
Peer to Peer support, Partnership and Fundraising.
The SEAYN Chairmanship was then handed over to the Philippine RC and new coordination team was nominated with Singapore RC as Deputy Chair and CVTL as Officer. All members recognised that the sustainability of the network depends on their engagement, commitment and their service delivery into community safety and resilience.

Document Data
Publication date: October 1, 2016
Status: Final Type: PDF Size (MB): Size: 1.1
You might be interested in these resources: