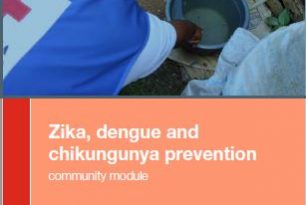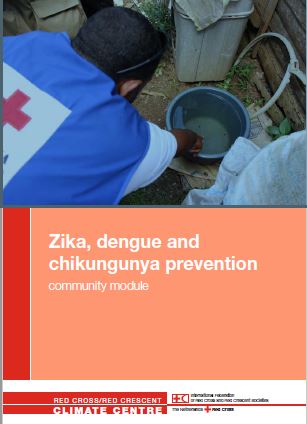 Purpose:
The Zika, dengue and chikungunya prevention community module is intended for volunteers teaching and coaching adults (ages 17 +) about the transmission, symptoms, treatment and prevention methods to address Zika, dengue and chikungunya (ZDC).
Overview:
The community module is comprised of 5 topics which we advise teaching in sequential order for maximum effect. The included tools, talking points and activities allows volunteers to teach communities in an interactive way about how ZDC is transmitted, how to prevent mosquito bites and reduce mosquito populations through community action and social and behavior change techniques as well as what to do if a community thinks they may have contracted Zika, dengue or chikungunya. The materials also address stigma associated with ZDC and helps to set a supportive environment for preventing disease as a collective group through ongoing community
action.
Usage: Guidance for project implementation
Audience: Technical staff and volunteers
See also the toolkit series of:

No ratings yet.
Document Data
Publication date: January 1, 2016
Status: Final Type: PDF Size (MB): Size: 14.8
You might be interested in these resources: