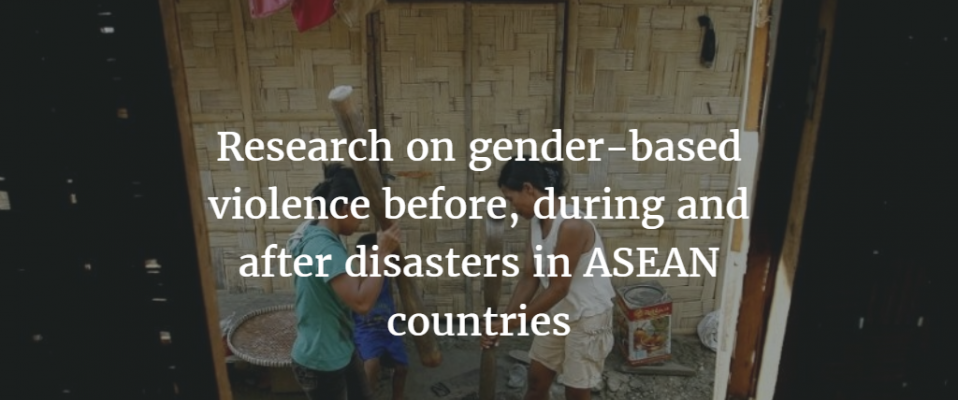 The IFRC Asia Pacific Regional team with the ASEAN Committee on Disaster Management (ACDM) Working Group on Prevention and Mitigation initiated a research to be undertaken in collaboration with their membership. The research addresses the issues of gender and sexual and gender-based violence (SGBV) in emergencies, with a specific focus on SGBV before, during and after disasters in the ASEAN region. The research aims to:
Directly contribute to component 6 of area 4 PROTECT in the AADMER Workplan and enhance implementation of ASEAN Agreements related to the themes of gender, trafficking in persons especially women and children, human rights and disaster management;
Fill knowledge gaps by collecting data on and analyzing impacts of SGBV during and after disasters, including social and economic;
Make practical humanitarian policy recommendations to support ASEAN Member States to meet commitments under the "Asia Regional Plan for Implementation of the Sendai Framework for Disaster Risk Reduction 2015-2030," specifically Section V (Two-year action plan 2017-2018), Regional Level Actions part e) "Promote and support gender-sensitive DRR actions at national and local level including universal access to sexual and reproductive health-care services, prevention and response to gender-based violence and women"s leadership.