Workshop on Communication Strategy for Blood Donation of Lao National Blood Transfusion Centre | 13-17 March 2017 | Lao PDR
13 March , 2017

-

17 March , 2017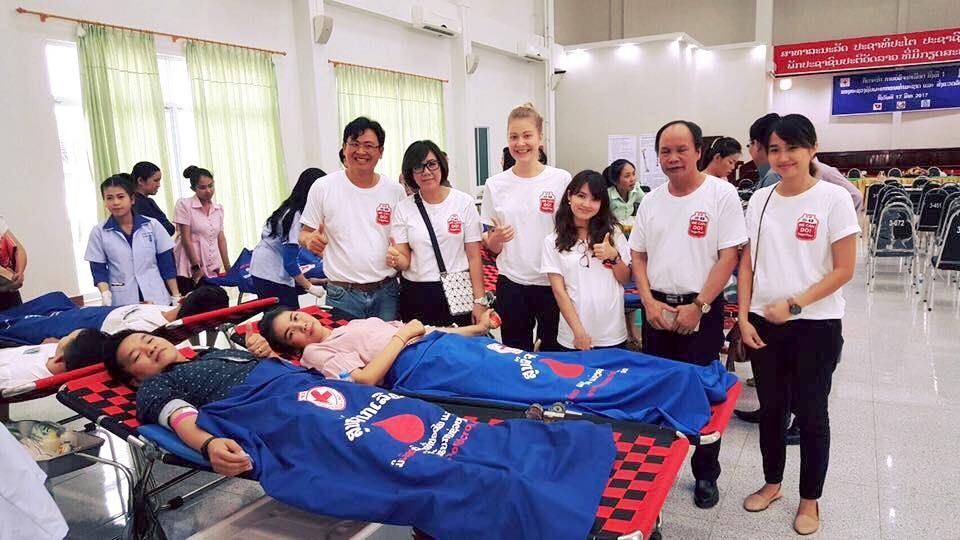 According to the commitment between Thai Red Cross Society and Lao Red Cross summarized from the bilateral coordinating meeting in Nong Khai Province in 2015, Thai Red Cross agreed in principle to  help improving the capacities of Lao National Blood Transfusion Centre (NBTC) in increasing number of new blood donors to achieve the target set for the year 2020. Every year, 60,000 blood units are needed in Lao PDR but only 40,000 blood units are collected from voluntary blood donors.
Regarding to NBTC's marketing and communications strategy, increasing the visibility of communication campaigns and improving the public awareness campaigns of NBTC are the key important processes in order to broadly reach out to the new targeted audiences and new blood donors and young generations and general populations in communities. The peer-to-peer technical support in developing the communication strategy on blood recruitment and blood donation and community and public awareness campaigns was held during 13-17 March 2017 with the support from German Red Cross and International Federation of Red Cross and Red Crescent Society, Country Cluster Support Team (IFRC CCST) in Bangkok.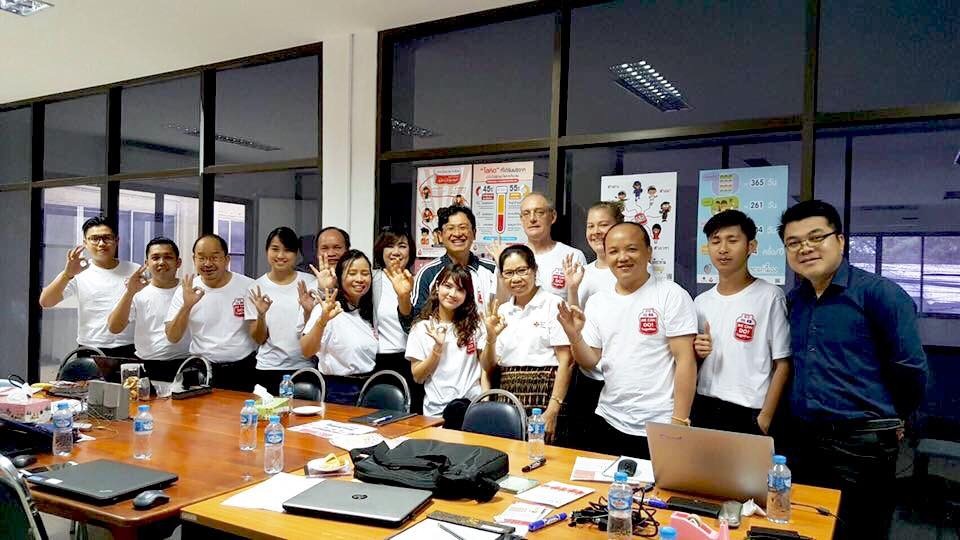 At the end of a workshop, a team from the National Blood Transfusion Center of Lao Red Cross (LRC) committed to move forward with the ideas, resources, guidance and suggestions from Thai Red Cross Society (TRCS) in applying to fit with Laos' local context. The posters, short films, TV spot, radio spot, IEC material produced by TRSC are very helpful and useful for LRC to modify and adapt to Laos' local context. The strategic communication action plan 2017 onwards, a new logo of NBTC, four TV and Radio spots  and some selected posters have been developed during the five-day workshop. The new key message of NBTC is "Give blood every 3-4 months makes you healthy." The peer-to-peer technical support from TRSC is very useful for LRC as observed. German Red Cross very appreciated this peer-to-peer support and thanked TRC and IFRC for this peer-to-peer support that came from bilateral cooperation agreement.