Red Cross Red Crescent Doha Dialogue on Migration 2014 | 15-17 June 2014 | Doha, Qatar
15 June , 2014 8:00 am

-

17 June , 2014 5:00 pm

UTC+7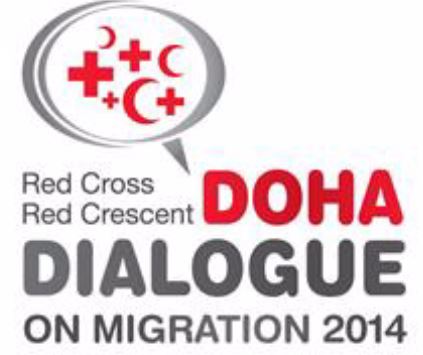 The first Red Cross Red Crescent Doha Dialogue 2014 in Doha, Qatar, took place on 15-17 June 2014.
The dialogue is a unique opportunity to gather with Red Cross Red Crescent partners from the Middle East and North Africa, Southeast Asia and South Asia, in order to strengthen our collaboration as the world's largest humanitarian network to address the current challenges of labour migration and expatriate workers.
The Dialogue was also be a main occasion for the Red Cross Red (RCRC) Crescent to position itself among key external actors, including government representatives, international organisations, the United Nations, foundations, academics and non-governmental organisations, who are equally committed and willing to engage with us as partners on this issue.
Specific objectives include:
RCRC Cooperation platform workshop: 15 June 2014
Establish a RCRC cross-regional platform for cooperation on labour migration between the Middle-East and North Africa region and Asia Pacific as key regions for departure and destination. This includes evaluating RCRC migration strategies and recommendations from the RCRC statutory meetings, identifying gaps and opportunities in our humanitarian services, as well as integrating a stronger focus on gender and aligning to global humanitarian diplomacy initiatives.
Launch of the RCRC Dialogue: 16-17 June 2014
Together with our external partners (the International Organisation for Migration, the International Labour Organisation, UN Women, INGO, NGOs, Migrant's associations, Qatar Foundation, University of Qatar, the Kofi Annan Foundation and the Ministry of Labour in Qatar), the Dialogue aims to position the Red Cross Red Crescent as a key actor on labour migration and expatriate workers, and strengthen inter-regional collaboration to address its humanitarian challenges.
For further questions and information, please visit the website at http://www.ifrc.org/en/what-we-do/migration/
Related documents:
Outcome Document: