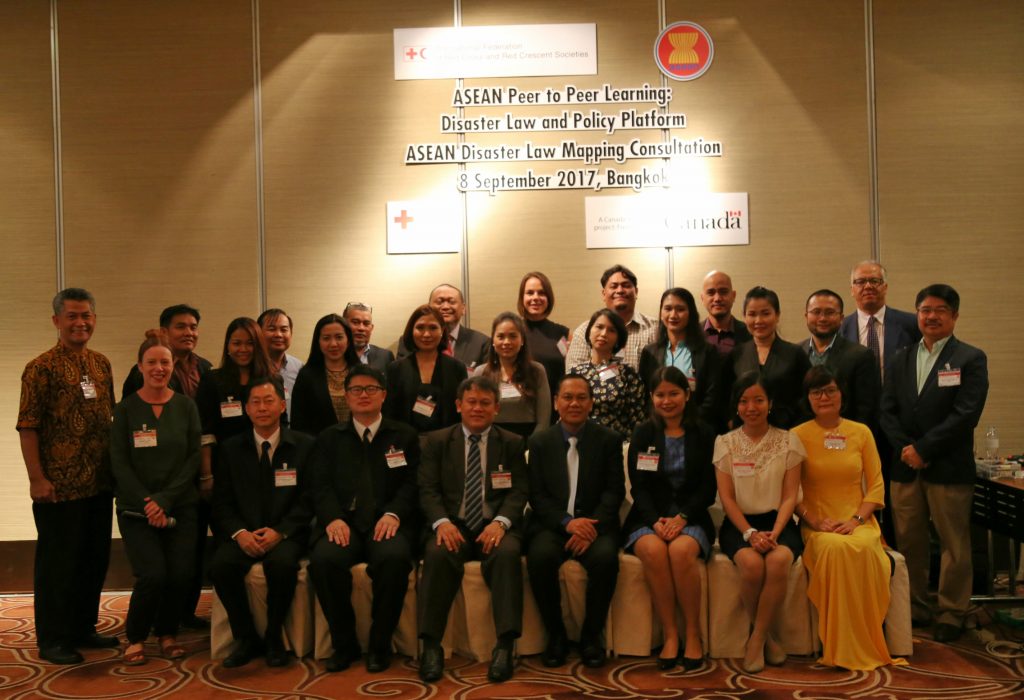 Purpose/Overview:
The "ASEAN Disaster Law Mapping Consultation" seeks to confirm the accuracy of the research and findings endorsed by the ASEAN Committee on Disaster Management (ACDM) in collaboration with the International Federation of Red Cross and Red Crescent Societies (IFRC) on the "ASEAN Peer to Peer Learning: Disaster Law and Policy Platform." As part of the peer learning platform, it was proposed to map and analyze domestic disaster laws to create an evidence-base for assessing the institutionalization of ASEAN Agreement on Disaster Management and Emergency Response (AADMER) provisions in domestic legal frameworks, specially focusing on disaster preparedness and response provisions. The outputs of the mapping will be a Final Report providing a comparative regional overview and some country-level example of AADMER preparedness and response institutionalization in domestic law and policy.
The consultation is a key step in the research process as it will ground the research on actual experiences by NDMOs, Red Cross Red Crescent National Societies and other non-government stakeholders in ensuring that AADMER provisions are supported by their domestic legal frameworks.
Expected Participants:
NDMO / AADMER focal point of each ASEAN Member States
Red Cross and Red Crescent National Societies in ASEAN
ASEC and AHA representatives
IGO/INGO/CSO networks in SEA i.e.: UNDP ROAP, ADB, Lao PDR DRR NGOs consortium, Philippines DRR Network, Indonesia PLANAS
Objectives:
To provide an opportunity for ASEAN Member States and key stakeholders to modify and /or validate the initial findings of the draft research and Online Platform before these are finalized and presented to the full ACDM Ministerial Meeting in October 2017.
To strengthen the evidence base and shared learning opportunities on AADMER and other disaster law themes within ASEAN.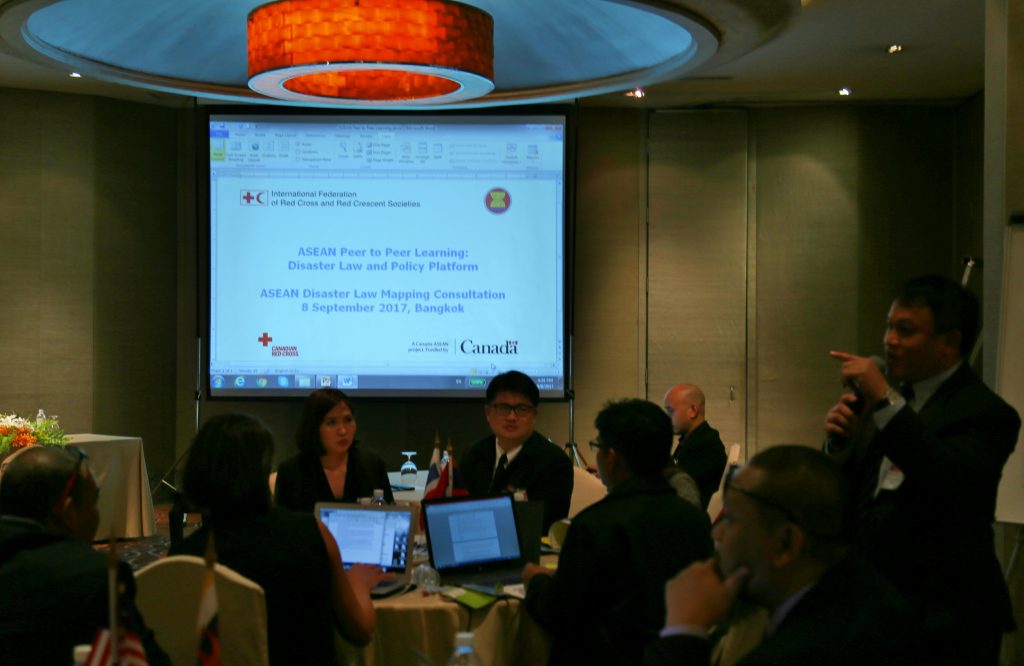 Supporting documents: Concept note | Agenda | Participant List | Links (to relevance of the consultation meeting)