7 Moves to Gender and Diversity Training | 26-28 September 2017 | Yangon, Myanmar
26 September , 2017

-

28 September , 2017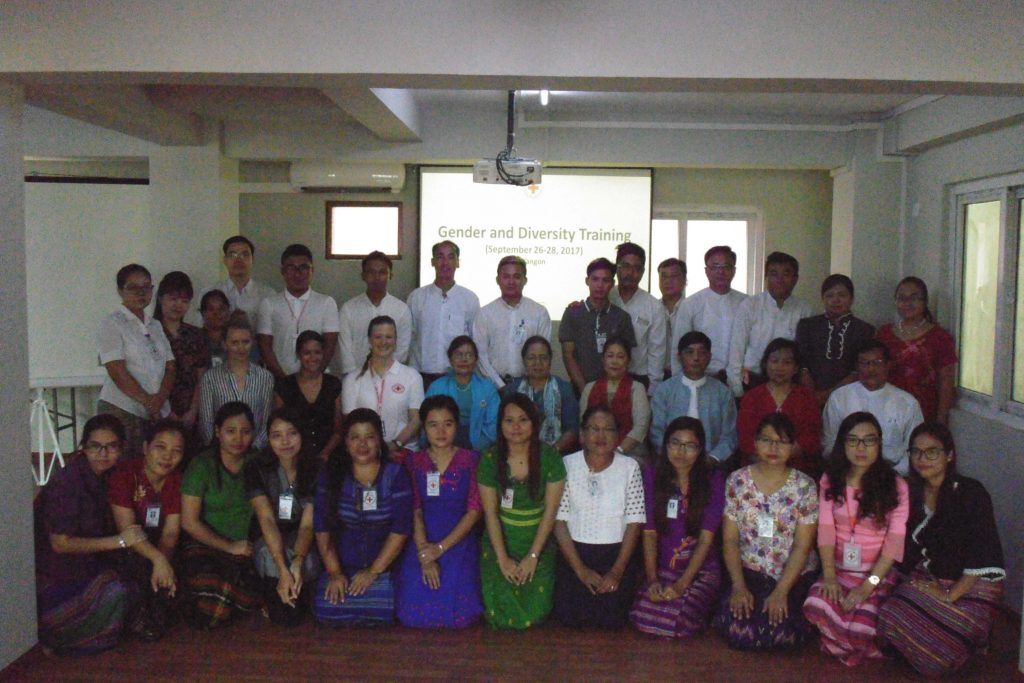 Twenty four participants in total (nine men and 15 women) participated in the training. The participants came from Myanmar Red Cross (MRCS) First Aid and Safety Services, Human Resources, Health, Organisational Development, Restoring Family Links, and Disaster Management departments respectively. Logistics Officer from MRCS UNHCR funded project participated as well. UNHCR Gender Based Violence Officer took part as an observer.
Background and rationale
National Societies and IFRC have been working to ensure gender and diversity is mainstreamed and fully integrated within their programming, plans, policies, tools, branch and volunteering development and is approached in a more systematic and strategic way. A number of significant developments have taken place in the region with National Societies being actively engaged in the development of gender and diversity policies, organizational self-assessments, training, the development of tools based on the Minimum Standard Commitments to gender and diversity in emergency programming, as well as integrating gender and diversity into longer term planning.
Training objectives
Increase knowledge on gender and diversity concepts and how the approach is linked with the 7 Fundamental Principles of the Movement.
Build confidence in articulating the reasons for implementing gender-and diversity-sensitive programming and some practical ways to achieve it
Increase capacity of participants to understand the importance of the practical application of gender and diversity (e.g. gender and diversity analysis and mainstreaming in our emergency work)
Build confidence in the making practical use of tools (Minimum Standard Commitments to gender and diversity in emergency programming – MSCs)
Develop a plan of action based on the draft gender and diversity policy and strategic plan 2016-2020 of the Myanmar Red Cross, and understand the roles and responsibilities of participants in the next steps of its implementation.
Supporting documents