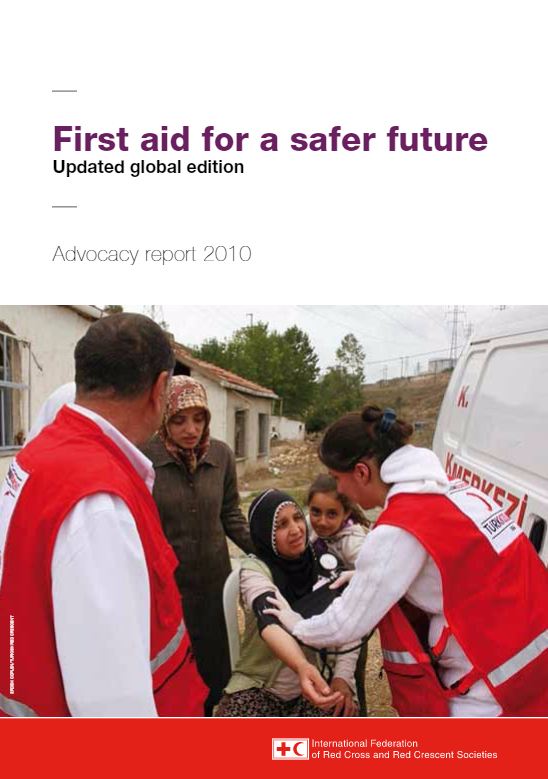 Purpose
This updated edition of our advocacy report is released on the occasion of World First Aid Day 2010. It follows the first edition which focused
mainly on first aid in Europe. This year, we broaden our approach beyond the European continent and emphasize the necessity to better
prepare communities for the "unexpected" by making first aid available to all.
This advocacy report presents findings from implementing first aid trainings worldwide.
Usage: Learning from experience
Audience: First aid staff and volunteers

Document Data
Author:
Publication date:
Status: Final Type: PDF Size (MB): Size: 1.618
Country:
Theme(s):
Tagged in:
Resource type:
You might be interested in these resources: