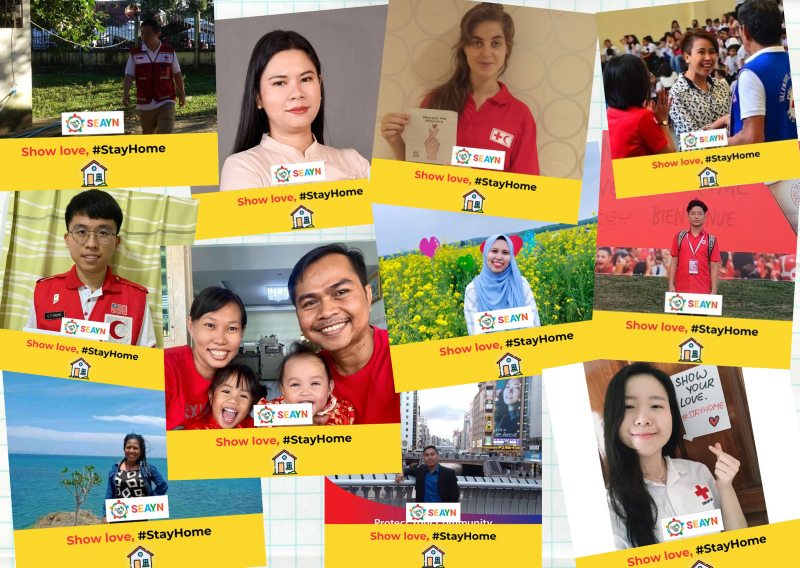 The Southeast Asia Youth Network (SEAYN) is actively engaged in COVID-19 prevention communication and in sharing best practices on youth initiatives for COVID-19 prevention and response. A series of sharing sessions were dedicated to peer-support and mutual learning on youth engagement at the time of COVID-19: all eleven Southeast Asia National Societies plus sister National Societies from the broader Asia Pacific region joined in the events. The information shared focused on a wide range of activities, like: face-shield making, creating and distributing IEC material, disinfection activities, online volunteering, psychosocial support activities etc.
SEAYN Communications Task Force created IEC materials in response to questions and concerns collected through national society help-lines and focused in particular on the impact of COVID-19 pandemic on Sexual and Gender-Based Violence, with a series of simple explanatory videos targeting a young audience.
Moreover, Southeast Asia YABC peer educators produced a series of Qi Gong videos to foster the personal resilience of youth and volunteers during these challenging times.
Keeping watching this space for our latest activities.
SEAYN COVID-19 Sharing Sessions