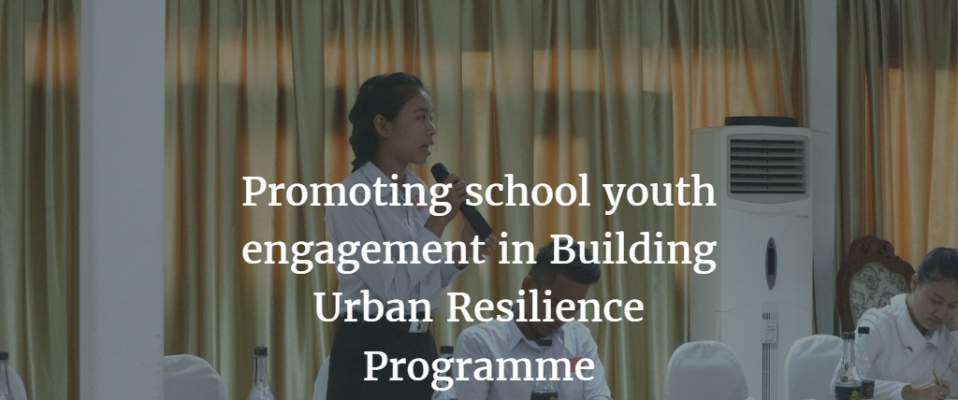 School youth are the key actors to implement and strengthen knowledge, attitudes and practices on building resilience capacity of their families, friends, relatives and community members in terms of disaster risks mitigation and other hazards in urban settings i.e. road accidents, pandemic diseases, health and hygiene problems. The 18-month Building Urban Resilience project which is funded by the European Commission's Humanitarian Aid Department (ECHO) supports Lao Red Cross to build capacity of government officials, school teachers, children, including Red Cross Youth and volunteers through a regional strategy building on good practices and using innovative methods i.e. social media, Facebook, Radio programme, cartoon animation, short films, etc.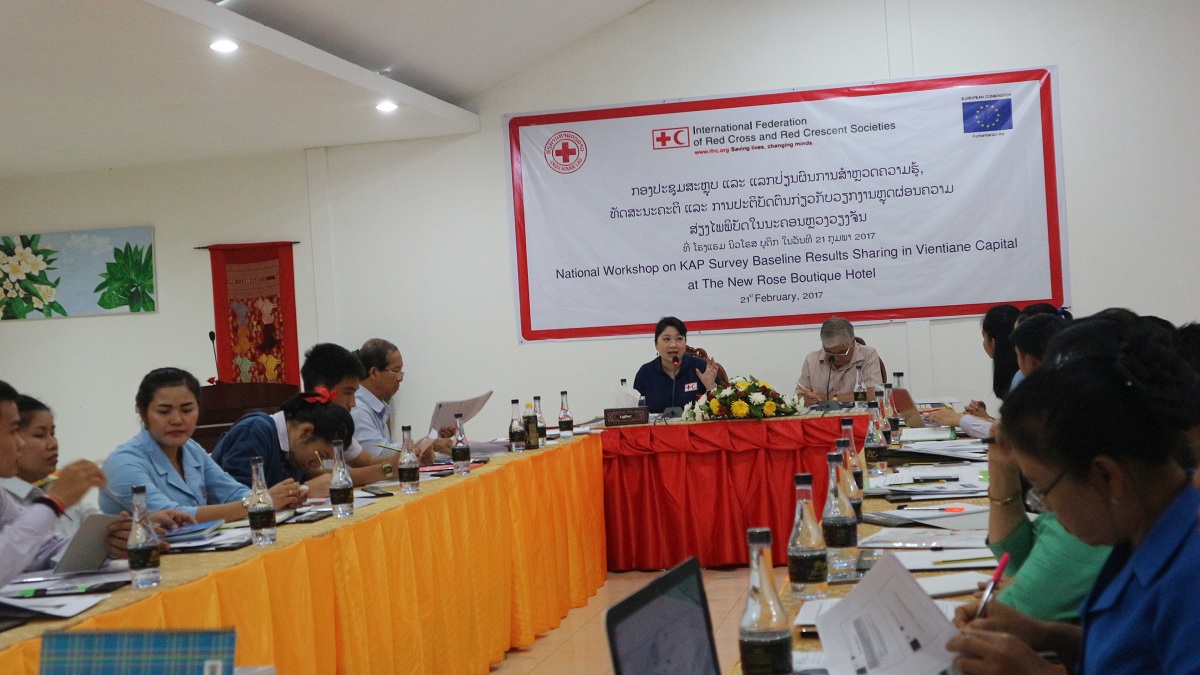 The programme has started with KAP survey research in order to study the basic knowledge (K), attitude (A), and practices (P) of community members by using Youth-Led data collection method in 5 targeted communities. The KAP survey has been conducted since January 2017 and 85 youths were trained on how to collect the data via interviewing the correspondents in 400 households. The training was aimed at gaining understanding about basic knowledge about risks, hazards and disasters, and understanding and practicing on how to collect the quantitative data from the questionnaires interviews. After the completion of the training, 85 youths in 5 schools completed their interview process in the communities within 2 weeks.
During the National Workshop on KAP Survey Results Sharing, 10 youth representatives joined and shared their lesson learned and experiences on data collection.
"This was a great chance for me and my friends to support Lao Red Cross since this practice helped me to increase my communication skill and problem-solving skill; I learned how to build a good relationship with someone that I never knew before. But sometimes, I faced the difficulties with some people because they thought this interview was useless and wasted their time", said a 16-year-old female youth,
"I would like to say thank you to LRC team for giving me this opportunity to participate in the KAP orientation workshop and join the data collection process. I got many experiences from this learning process and could share knowledge and information on DRR and road safety to community members while I have interviewed. However, it has limitations in terms of timing of  interview and the venue was not convenience", said a 17-year-old male youth.