Community Health Preparedness of Zika and Dengue | 19-21 October 2016 | Ben Tre, Viet Nam
19 October , 2016 8:00 am

-

21 October , 2016 5:00 pm

UTC+7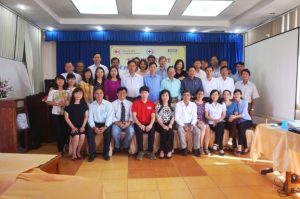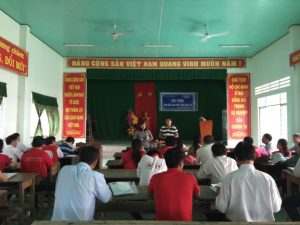 Viet Nam Red Cross (VNRC) conducted the Community Health Preparedness of Zika and Dengue on 19-21 October 2016 in Ben Tre Province. A total of 34 participants from 24 high-risk areas took part in this training. It is expected that the participants are equipped with the knowledge and skills in taking preparedness action in response to the spread of Zika virus. Under KOICA funded project, VNRC with technical support from CCST Bangkok and Vietnam Office provided an update training on behaviour change communication (BCC) on  Zika virus to its trained staff on epidemic control for volunteers (ECV) as well as incorporating Zika virus into their existing key messages on dengue fever prevention. The expectations of all participants have been evaluated and achieved their objectives.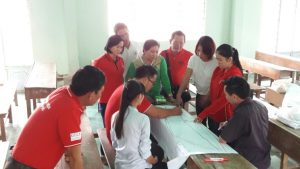 The training included sessions on:
Zika basic information and transmission and epidemics;
Application of ECV and BCC in fighting against Zika and Dengue;
Zika virus disease management;
Community health preparedness on Zika and Dengue;
Preparation of community assessment/discussion and household visits,
Group assignments and presentations after conducted community assessment and household visits (included the exercise of drafting the action plan and community mapping).