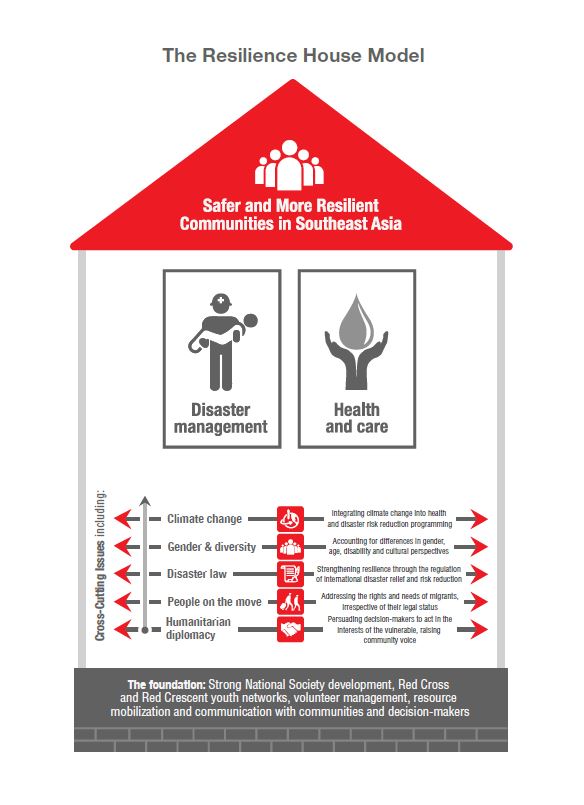 Resilience House to Safer and Resilient Community in South-East Asia highlights the 3 thematic scopes of Disaster Management, Health and Organizational Development/Youth.
The model was proposed by technical managers of the South-East Asian Red Cross Red Crescent societies to the Leadership meeting in the same region in 2014 with the support of IFRC. The model is flexible and evolves following the growing experiences of the National Societies of this region in line with global IFRC
Framework for Community Resilience
.

Document Data
Author:
Brunei Darussalam Red Crescent Society
,
Cambodian Red Cross
,
IFRC
,
Indonesian Red Cross (PMI)
,
Lao Red Cross
,
Malaysia Red Crescent Society
,
Myanmar Red Cross Society
,
Philippine Red Cross
,
Thai Red Cross Society
,
Timor-Leste Red Cross
,
Viet Nam Red Cross Society
Publication date:
Status: Final Type: PDF Size (MB):
You might be interested in these resources: