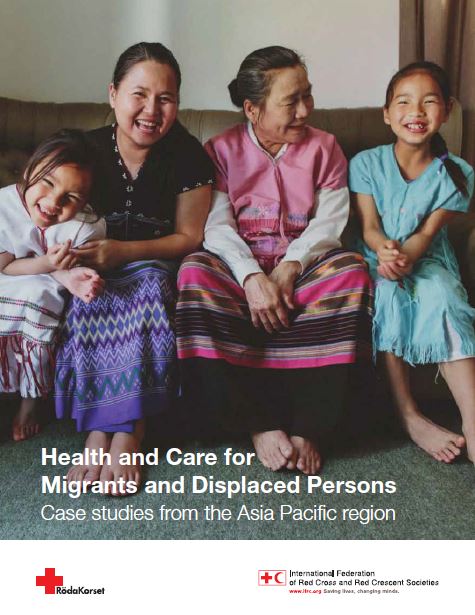 One of the key humanitarian concerns for many migrants in the Asia Pacific region is the ability to live and work in safe and healthy conditions and to enjoy access to health services and expect health outcomes similar to those of the rest of the population.
These health concerns for migrants may also be compounded by formal and informal barriers to accessing health services. Formal barriers include legal and policy restrictions on migrants accessing health services – especially for irregular migrants. Informal barriers may include cost, awareness, language or cultural barriers, including pre-existing health beliefs and practices or the fear of arrest and detention if migrants make themselves known at health facilities.
Asia Pacific Red Cross Red Crescent National Societies undertake a range of diverse and strong programmes to address the health needs of migrants. These programmes address the needs of a wide spectrum of people on the move – including persons who have been trafficked, asylum seekers, refugees, labour migrants and internally-displaced persons (IDPs). Drawing on the strength of presence of the Red Cross Red Crescent in 190 countries across the globe, including 38 countries across the Asia Pacific region, these programmes are undertaken in and across countries of origin, transit, destination and upon return.
This collection of case studies from the Asia Pacific region highlights a selection of these programmes and activities.

Document Data
Publication date: November 20, 2017
Status: Final Type: PDF Size (MB): Size: 4
You might be interested in these resources: