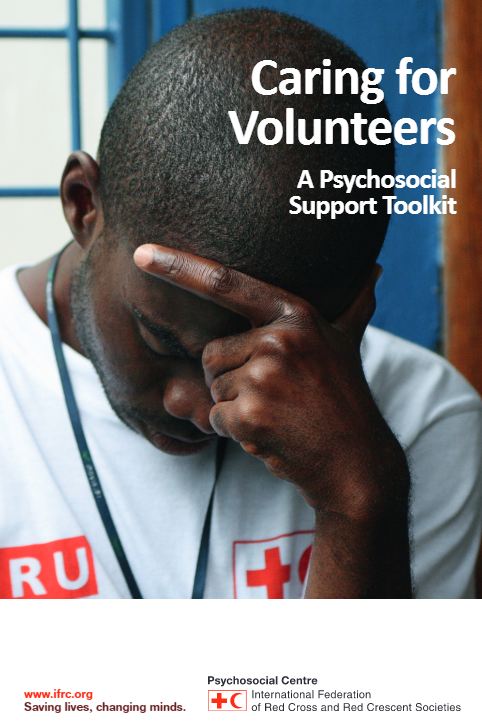 This toolkit will help you in developing effective psychosocial support strategies for your volunteers and in sustaining their wellbeing and commitment in the important work that they do, before, during and after a crisis.
Although the focus is on volunteers, 'Caring for Volunteers' will also provide useful tools for staff to use. Whether yours is a large or small society, whether you are often involved in emergencies or mainly work through social programmes, you
can adapt the information in this toolkit to suit your own particular needs.
This toolkit supplements the main manual for 'Volunteers in Emergencies', published by the IFRC in late 2012. It will help you tailor your guidelines for psychosocial support in ways that:
• are feasible for your National Society
• are adequate to the responsibilities and risks
your volunteers may face, and
• make best use of your Society's capacities and
resources.
Overview
Usage: Guideline
Audience: Technical staff, Volunteers

Document Data
Author:
Publication date:
Status: Final Type: PDF Size (MB): Size: 55.4
Country:
Theme(s):
Tagged in:
Resource type:
You might be interested in these resources:
The Children's Resilience Programme: Psychosocial Support in and out of Schools – HIV, AIDS and ARVs Educational Cards, 2012 – Psychosocial Support (PSS)